The filmmaker is amenable to indie screenings of this film by activist, educational or non-profit groups. Contact via email with details of your website, and data about potential screening (audience size, projection format details, possible dates).
At this time, we do not have DVDs for sale for private use. Currently, we offer the film on hand-stamped NTSC DVDs and Blu-ray disks for indie screenings and for evaluation purposes only. If you would like to plan a public screening within your community or for a special group, or to show the film at a college or high school, or purchase a library copy, please contact: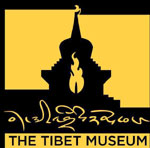 TIBET MUSEUM, Dharamsala, India:
on-going screenings as part of Tibet Awareness & Tibet Talks series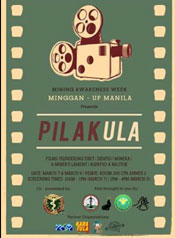 University of the Philippines, Manila — March 7 + 9, 2017
Plundering Tibet screened as one of 5 short films, part of Mining Awareness Week. Hosted by Minggan-Up Manila.
Stamford Arts Centre, Lincs, UK — May 15, 2016
A Day for Tibet, hosted by long-time Tibet supporter Janet Smith
Ottawa Tibet Film Festival, Canada — March 20, 2016
theme is Tibet on the Edge, an environment to preserve. Following screening is a panel discussion on the involvement of Canadian companies in the exploitation of Tibet
Himalayan Film Festival, Brisbane, Australia — August 29, 2015
hosted by musician Tenzin Choegyal
Tibet Initiative Deutschland
screening and discussion at various chapters around Germany
TYAE, Zurich, Switzerland — May 13, 2015
Tibetan Youth Association in Europe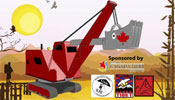 University of Victoria, BC, Canada — March 26, 2015
film screening, From Nomad to Nobody + Plundering Tibet followed by discussion with activists Mati Bernabei and Chandu Claver. Hosted by the Mining Justice Alliance, Social Justice Studies, SFT, and Canada Tibet Committee
Vancouver Public Library, BC, Canada — March 8, 2015
screening and discussion, hosted by Canada Tibet Committee, with Mati Bernabei on Q&A
Tibet Initiative Deutschland, Frankurt, Germany — March 9, 2015
screening of Plundering Tibet and discussion as part of TID General Assembly.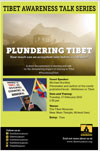 Tibet Museum, Dharamsala, India — Feb 17, 2015
screening From Nomad to Nobody + Plundering Tibet as part of Tibet Awareness Talk Series hosted by the museum, which will feature these documentaries on a regular basis.
Jawaharlal Nehru University, Delhi, India — Jan 12, 2015
Special presentation for Indian and Tibetan students, organized by Lobsang Yangtso, who specializes in Tibet environmental issues.
TIBET HOUSE US, in New York — December 5, 2014

Screening of Plundering Tibet, along with two other short documentaries by Michael Buckley. This event was the NY book-launch for new book, Meltdown in Tibet. Event presented by Tsechu Dolma, who handled Question and Answer on environmental issues in Tibet. Tsechu is young Tibetan-American woman who has been working on creating a sustainable model for food security, energy security and skills building in remote Himalayan communities.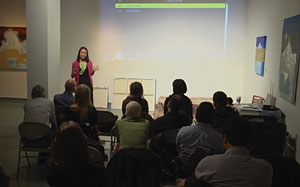 Tibetan Cultural Fair, Montreal — November 9, 2014
Plundering Tibet screened as part of TalkTibet, a series with speakers, book launches, film screenings and debate. TalkTibet is part of the Tibetan Cultural Fair, hosted annually by Canada Tibet Committee. Given Canadian involvement in mining in Tibet, some lively Q&A resulted. The film screening marked the Canadian book-launch for new book Meltdown in Tibet.